New Zealand Exchange Programme
Live, Learn and Earn in New Zealand
FRS have teamed up with New Zealand Dairy Careers (NZDC) to offer you the opportunity to Live, Learn and Earn from the world's smartest dairy producers in New Zealand.
This exchange programme arranged through FRS and NZDC  aims to benefit both countries during their peak seasons (January to June in Ireland, June to December in NZ). This unique opportunity will see applicants experience life in another country, while at the same time allowing them the freedom to develop inter-personal skills and independence.
New Zealand Dairy Careers (NZDC) offers the most comprehensive training and care programme on offer today, giving you peace of mind for the entirety of your stay in New Zealand.
NZDC are excited to be able to offer a six month and one year training option that includes all you need to live, learn advanced skills, and gain industry knowledge in a dynamic and hands-on environment. They bring together top farmers, training resources, and premier training agencies to form a structured vocational programme that makes it easy, is fun, and offers many benefits for your future dairy career.
This programme is supported by the New Zealand dairy industry and farmers.
You will live and work full time on a commercial dairy farm. You receive full pay rates, a vocational study course designed for working people, work visa, accommodation, orientation, settling-in assistance, ongoing care, and mentoring.
At the end of the programme you will have learned key practical skills from the best dairy farmers in the world. This program could open opportunities and exciting career paths in the New Zealand, and the international dairy industry.
Applications are taken throughout the year. The program is best suited to single people who have dairy farm experience. Opportunities may be available for working couples and applications for couples will be negotiated by NZDC on a case by case basis.
Candidate selection is important.  A good fit with the job, employer and programme are all important. Dairy farming experience and a reasonable level of English is essential.
I'm interested in opportunities in New Zealand
Register your Interest in the New Zealand Dairy Careers Training Programme.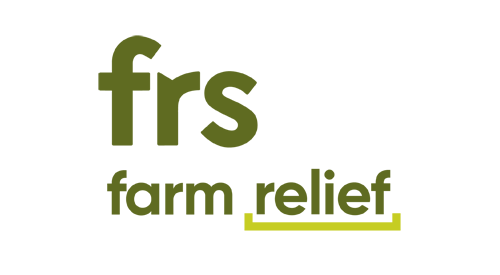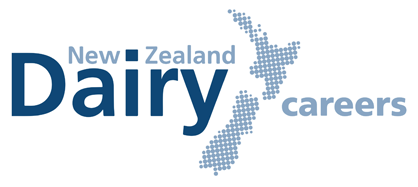 General Minimum Requirements
Minimum age to enter the programme will be 18 years old.
Minimum of one year dairy farm work; experience milking cows with machines.
English skills; written and oral.
Meet Immigration New Zealand requirements.
Have no previous criminal convictions.
Hold an Irish Full Drivers Licence
Be in good health, non-smoker and not in possession of or using any drugs other than those prescribed by a doctor.
Prepared to work up to 60 hours per week on roster over peak times.
Process
Once your application has been received and processed, a NZDC representatives will advise you and set up an initial interview by telephone or Skype. A face to face interview may also be arranged.
If your application is successful, you will be offered a place on the programme. A deposit will secure your place while we make the necessary arrangements.
We aim to confirm your suitability as quickly as possible and will keep you informed at every step. The process generally takes one month from interview to offer of placement decision depending on the information provided.
Work Visa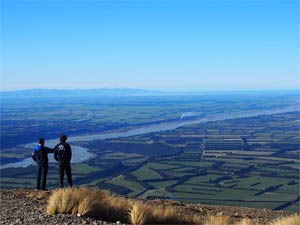 To live and work in New Zealand, you will need a valid New Zealand work visa. The programme fee includes a working holiday visa. We use a registered and Licensed Immigration Consultant and ensure that a code of ethics and professional standards are maintained. If you require a one year work permit you are required to meet the cost (this can be added to your fees) along with associated costs such as; medical examinations, police background checks (as required by New Zealand Immigration Service), English translated and certified copies of all documents if required by Immigration New Zealand
We urge you to be completely honest in your application; if information comes to light that may affect your application the visa may be cancelled and you may have to leave the country. Visa fees are non-refundable.
Employment
New Zealand Dairy Careers has strong relationships with employers across the dairy industry. Part of our pastoral care is that farmers are checked to ensure they comply with all relevant New Zealand employment and immigration laws and are deemed to be "good employers".
Employer checklist includes: the employer demonstrating good workplace practices, including a history of compliance with all immigration and employment laws such as Injury Prevention, Rehabilitation and Compensation Act, the Minimum Wage Act, the Health and Safety at Work Act, the Employment Relations Act and only employing people who have authority to work in New Zealand as well as compliance with holiday and special leave requirements or other minimum statutory criteria. The on-farm accommodation for candidates is also checked to ensure it meets our high standards.
Programme Fees
Programme fees start from $3,995 NZD for International candidates, which includes Working Holiday Visa, training, career support, social events, basic bedding package, grocery starting out package and full pastoral care.
Fees are payable to the NZDC New Zealand office in two instalments. Upon successful application and acceptance into the programme, a 30% deposit is required to secure your place and commence the visa application and job placement process.
The balance is payable upon confirmation of your work visa.
Training & Development
NZDC's training programme reflects the seasonality of the industry so your learning is continuous and can be implemented on the farm straight away. It is tailored to fit around you and your work commitments and the NZDC's Training and Development Manager will help you set goals and keep you on track. NZDC have a network of Industry experts who can offer extra guidance, support and motivation
Training is delivered via classroom learning and practical learning and consists of one full day a month plus one evening a month (as well as on farm days, homework and regular meetings and forums with industry speakers. Examples of some of the training modules that will be completed while on the one year programme are set out below:
Milk Quality, Plant and Techniques
Calf Rearing and Calf Housing
Animal Welfare and Health
Farm Chemicals
Soil and Environmental Science
Irrigation Systems and Effluent systems
Pasture Management
Feed Budgets
Winter and Summer Crops
Farm Maintenance
Tractor Skills
Motorbike Safety
I'm interested in opportunities in New Zealand
Register your Interest in the New Zealand Dairy Careers Training Programme.