As we progress into 2023, many people may consider changing jobs or taking a step towards a new career. With offices around the country, FRS Farm Relief are seeking farm workers to join regional teams with part-time and full-time job opportunities available.
FRS roles are suitable for a wide range of people. These include students, those with spare capacity outside of their own farm or work. Also, people looking for experience or to change jobs, or those looking to earn extra income this Spring.
Hear From Joe Shanahan
We hear from FRS Operator and Cork man, Joe Shanahan, on his experience of working with FRS.
Joe Shanahan from east Cork has been an avid FRS operator for over 4 years. Joe has a farming background and with almost 20 years' experience, he is a dab hand at everything farming related.
"My first experience of farming was with my Dad on a beef, sheep and tillage farm. I went on to complete the Advanced Certificate in Dairy Herd Management and worked on a dairy, beef and tillage farm for 15 years. It was a great place to work. A busy farm where I learnt a lot of different skills. Sadly, the farmer passed away and I felt it was time for a change."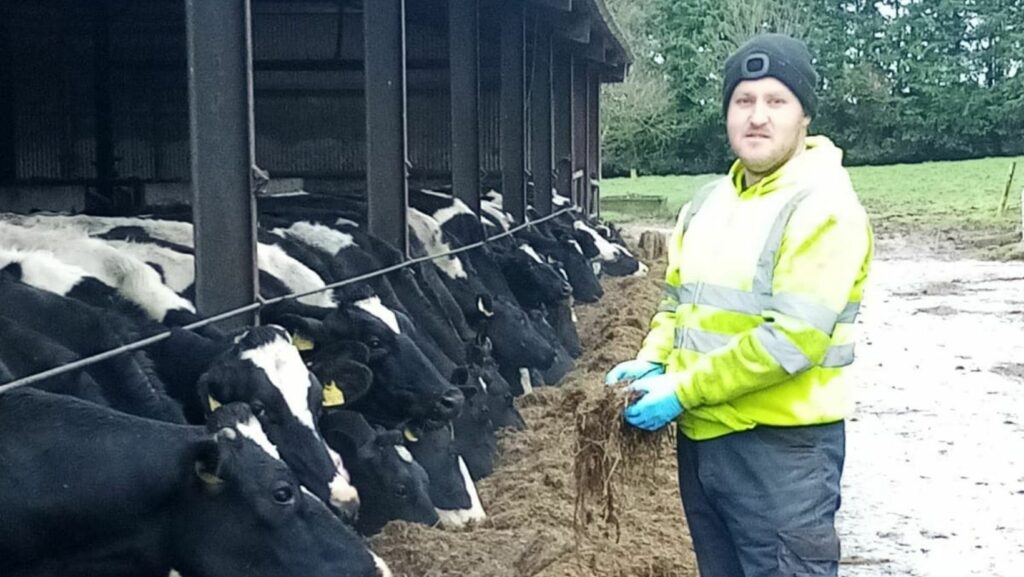 Taking a step towards FRS
Throughout his career in agriculture, Joe was always familiar with FRS Farm Relief. It wasn't until a visit to his local FRS in 2018 did he realise just how flexible being an FRS Operator was.
"Farm work was what I have always known, I always have a pair of wellies in the boot of the car. I was in town and decided I had nothing to lose so I called to the FRS office. They were friendly and helpful, so I applied that day. I was able to start straight away because I had experience. I was out with a farmer the next morning and haven't looked back since."
Flexible working
Joe works between 3 local farms but during busy periods could visit up to 7 farms a month.
"It's manageable because I choose what works for me. The farmers that I work with don't need help full-time, so they let FRS know what assistance they need in advance and I can work it into a schedule. It's all about having a plan for the week ahead."
The work mostly consists of general farm work, which comes easily to Joe having experience in most areas of farming.
"I do a wide range of jobs and I'm not afraid to try new things. At the moment I am helping on a local dairy farm doing stock work and diet feeding but I also regularly work with another dairy and beef farmer. Personally, I prefer milking because I know it will take a certain amount of time in the morning and evening and then the rest of the day I can do things I enjoy like spending time with my family."
Join FRS
Working with FRS has offered Joe flexible yet reliable work. For those considering working with FRS, Joe gave the following message.
"I'd highly recommend FRS Farm Relief, just take the first step and contact them. The work is flexible, it really suits all lifestyles and a wide range of people. Once you get to know the farmers in your area – you won't be idle. You'll be busy, but not stressed and that is a huge benefit. If you are willing to try something new then take a chance and try it."
Joe is just one of the many farmers currently working as with FRS Farm Relief. If you are interested in becoming an FRS operator visit www.frsfarmrelief.ie/careers and fill out an application form online.
Find us on Facebook here.